Moodle Student FAQ
How do I confirm I passed the Moodle 101 course?

Once you've successfully completed the Moodle 101 course with a 90% or higher score, you will receive a confirmation email that you can forward to any instructor who requires proof of completion.

Additionally, you'll automatically receive a virtual Moodle 101 Badge that you or your instructor can view within your Profile.
You can find your Profile in the User Menu at the top-right corner of Moodle when you're logged in. You should be able to physically show this graphic to your instructor as evidence of passing the course.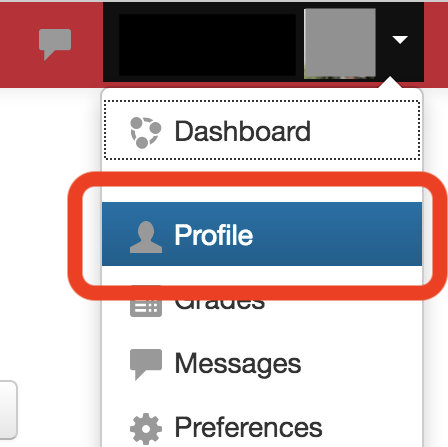 If you've earned a badge, you will see a Badges section below User Details.
If you have neither a confirmation email nor a badge, it's likely that you'll need to revisit the Moodle 101 course to earn a higher score.