Learn Online at Clackamas Community College
Are You Ready for Online Learning?
Are you prepared to take an online class? Find out by answering these questions, then click the 'Collect Resources' button to display your personalized resource list.

Be sure to complete your application for admission as the first step towards your education and career goals.



Want to Succeed in Your Online Course?
Moodle 101 Self-Guided Student Orientation will prepare you for online learning and make sure you have the skills and resources you'll need to succeed in your online course.
NOTE: There are no prerequisites or costs for this course. Simply self-enroll via the provided link.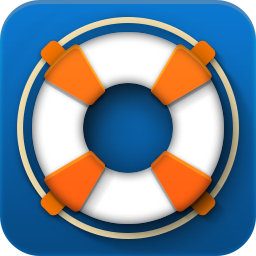 Issues logging into Moodle? Old class sticking around? Getting errors? Moodle Help provides the answers... with its comprehensive FAQ and step-by-step instructions and is always available in the red bar at the top of any Moodle page under Students . Begin with our Moodle Help.
Still need help? During regular business hours (9am-4pm, Monday-Friday), call the Cougar Connect Information Desk at 503-594-6632 or email online@clackamas.edu. Or connect with our extended support team for after hours, weekend and/or bilingual support (English/Español).


Sign Up for Online Classes
Look under Online Learning in the Schedule of Classes. There you can easily locate online and remote classes by the Online/ONL and Remote/REM icons, and classes that combine online with in-person by the Hybrid/HYB icon... or contact the academic or career technical department directly.
Email registration@clackamas.edu or call 503-594-6074 for registration assistance to sign up.
Academic Tutoring

Explore the extensive resources available at the Dye Learning Center. Free services include tutoring in math, science, writing, technology, accounting, and other academic subjects. And don't forget about online tutoring with Smarthinking.
Access Smarthinking online tutoring in Math, Science, Spanish, Writing, Business, and Computers & Technology.


---
Return to Campus
Clackamas Community College (CCC) is closely monitoring the worldwide situation regarding the coronavirus (COVID-19) and continues to follow the guidance of the Oregon Health Authority, Clackamas County Public Health Department, and the U.S. Centers for Disease Control and Prevention (CDC). CCC has also developed these support pages to keep you informed: Return to Campus Information, Resources and Information for Students during the COVID-19 Pandemic, and CCC Support and Emergency Funding Resources.