Moodle Help FAQ
How do I get the Moodle Mobile App?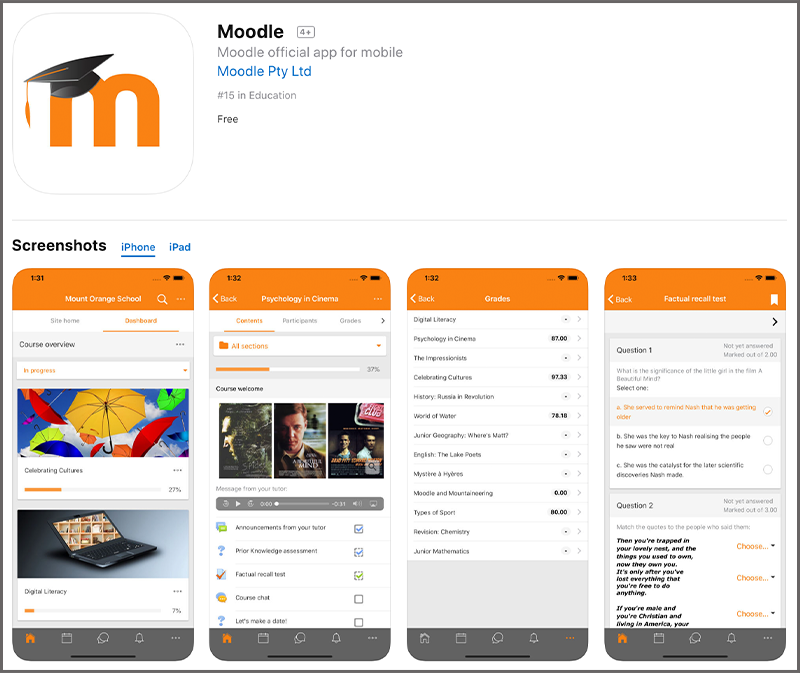 You can now access Moodle on any mobile device—wherever you are and whenever you want—via the free mobile app available at the Apple App Store and Google Play.
Download the Moodle official app developed by Moodle Pty Ltd
Once downloaded, click on the Moodle app icon
When prompted for a URL, enter online.clackamas.edu
Click on the orange Connect! button
When prompted to log in via a browser window, click OK
Enter your CCC credentials (full student email address and password)
Click the blue Sign in button
When prompted to open this page in Moodle, select Open
Congratulations! You now have access to Moodle via your mobile device!