H5P Interactive Content Guidebook
OER and H5P
What are open educational resources (OER)?
There are some disputes around the definition of OER, but there are a few things that most agree on:
An OER is open and free to use
An OER should also be free to repurpose and distribute
An OER may be any type of digital resource
According to Wikipedia, the term was firstly coined at UNESCO's 2002 Forum on Open Courseware and designates:
teaching, learning, and research materials in any medium, digital or otherwise, that reside in the public domain or have been released under an open license that permits no-cost access, use, adaptation, and redistribution by others with no or limited restrictions. Open licensing is built within the existing framework of intellectual property rights as defined by relevant international conventions and respects the authorship of the work.
Oregon OER textbooks can be found at Open Oregon Educational Resources.
What's the relationship between OER and H5P?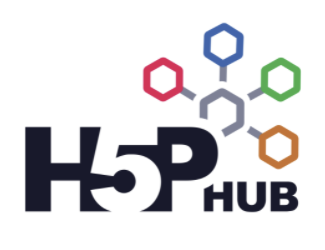 H5P is an open-source community-driven project that was developed with "the vision to empower everyone to create, share and reuse interactive content." So by definition, H5P is the ultimate open educational resource (OER). H5P works to facilitate global collaboration on making the best tools and templates for OERs and other interactive content available via its nearly-completed H5P OER HUB.
Additionally, H5P makes sure that content creators—you—get proper credit and that the licensing information stays with the content when it gets transferred from one website to another, and modified.
What's the difference between Reuse and Embed?
As you search for pre-existing content to embed, you may notice Reuse and Embed under the H5P activity.

Reuse lets you download, upload, then modify any parts of shareable H5P content. For example, you could reuse parts of someone else's H5P content or modify their content specifically to fit your needs. Learn how to reuse H5P content in this tutorial.
When prompted via the
Insert H5P
button in the ATTO text editor, use
Browse repositories
to upload your H5P file.