Print this chapter
Moodle Help FAQ
How do I confirm I passed the Moodle 101 course?

Once you've successfully completed the Moodle 101 Student Orientation with a 90% or higher score, you will receive a confirmation email that you can forward to any instructor who requires proof of completion.

Additionally, you'll automatically receive a virtual Moodle 101 Badge that you or your instructor can view from within your Profile.
You can find your Profile in the User Menu at the top-right corner of Moodle when you're logged in.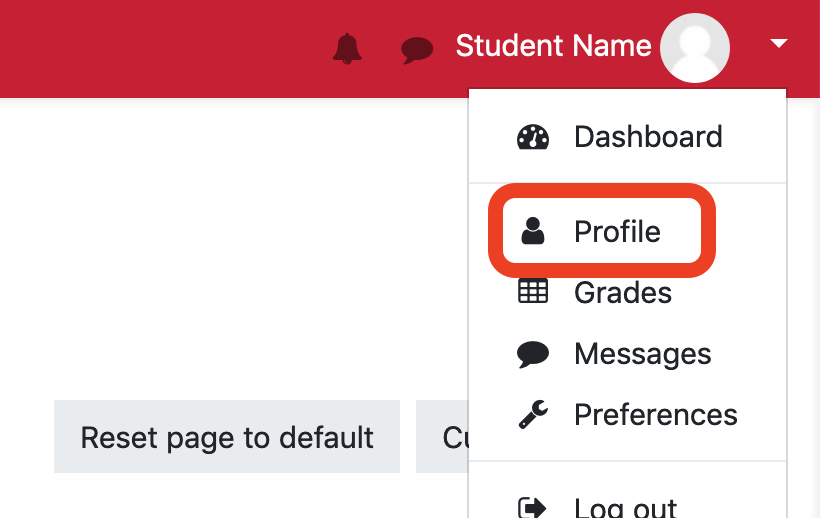 Then, look for the Badges section below User Details to view the badge as evidence that you passed the course.
If you have neither a confirmation email nor a badge, it's likely that you'll need to revisit the Moodle 101 course to earn a higher score.